Miss Jackson if you're nasty
As if he couldn't get any freakishly weird, reports are saying that Micheal Jackson was spotted in St. Tropez wearing "figure-hugging jeans, green blouse, high-heels and a orange handbag".
I guess his transformation is complete. MJ is officially a white woman.
Daily Mirror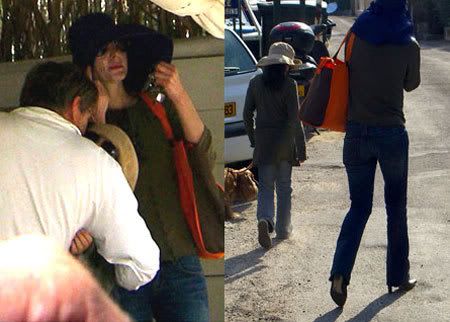 Here's Micheal with his daughter Paris Michael Katherine Jackson, I guess it was father/daughter look-a-like day.